Enhanced
Creative Flow…
LIFE
BLENDING
keeps
Your
channels open
for
Creative Flow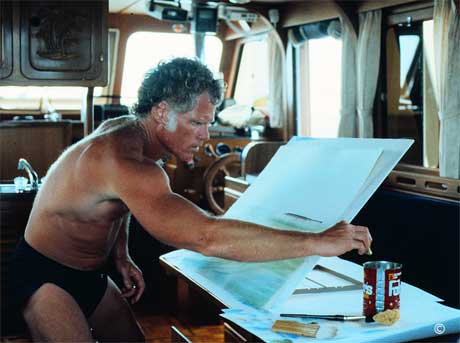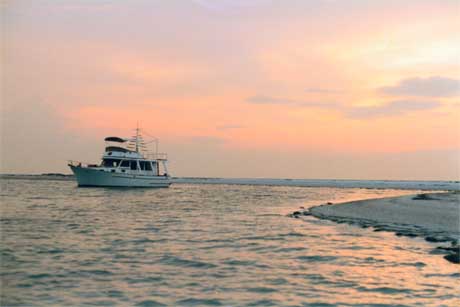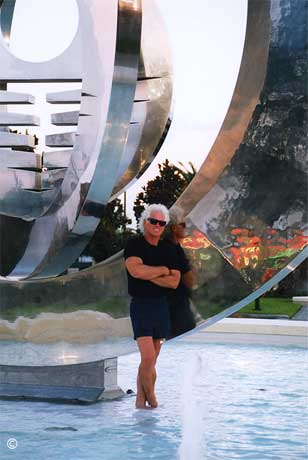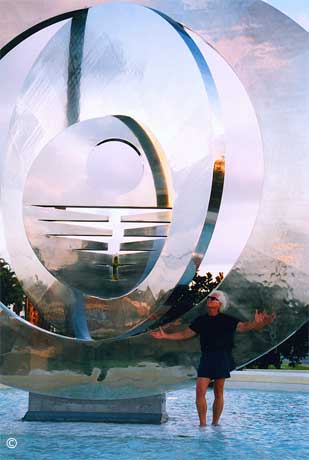 Hal painting on board our floating studio, MANGROVE MOMMA IV.
The subject – Anclote Key, a pristine island in the Gulf of Mexico.
The Setting – a favorite anchorage at the north point of
Three Rooker Bar, just off the coast from our home studio,
Point Sun Moon & Sea at Happy Bayou
Summer 1985
During the week of the Full MOON and the Dark of the MOON,
we would leave our home port studio on a high tide, and
Seek the Settings along Florida's west coast and The Keys,
that promised large doses of uninterrupted
UnFolding, Pristine Moments, and Enhanced Creative Flow.
We had no cell phones or computers.
Looking back… the memories of extended periods of time… days… weeks…
experiencing pristine environments and forces of Nature… seem dreamlike.
MANGROVE MOMMA IV – our floating studio in the mid-1980's –
anchored at Three Rooker Bar
Summer 1985
36' Marine Trader Trawler
inspired by these
Life Enhancing Experiences –
Hal has expressed his feelings about Nature
not only in paintings, etchings, original lithographs and monotypes,
but also in his
monumental stainless steel sculpture…
In contrast to the solitude
of the
MANGROVE MOMMA IV
Experiences…
Achieving his vision in monumental stainless steel
sculpture,
requires the ultimate in collaboration
with others.

Instead of a Solo effort,
Hal
collaborates
with Owners and CEO's
and becomes
"Coach"
to a complex team that
includes
architects, landscape architects, developers, contractors,
highly seasoned engineers
and determined
stainless steel fabricators –
all working together
in sync,
stretching their limits to
contribute and bring about the
Artist's desired effect!
"For me,
Discipline begets
Freedom
&
Freedom begets
Creative Flow !"
"The Art of
LIFE BLENDING
daily…
over decades…
keeps my channels open for
Creative Flow."
Hal Stowers, ASLA
June 2008
"Hal gives Thanks"
SUN TIME by Hal Stowers, 1999
Monumental Stainless Steel Sculpture
FrankCrum Corporate Campus, Clearwater Florida